Rocky Mount




200 Hyder Hill Road, Piney Flats

TN

,

USA


Phone: (423) 538-7396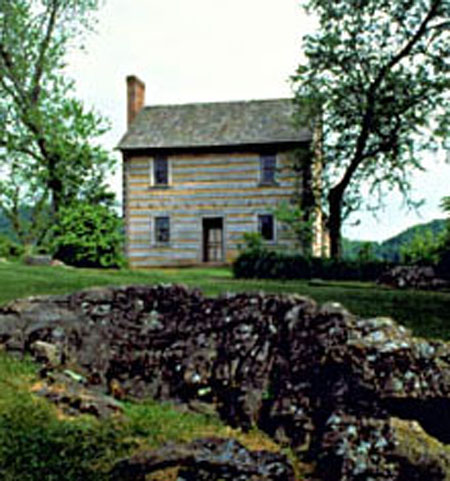 Rocky Mount is a large log house built by William Cobb around 1772. Cobb was one of the first permanent settlers of the western frontier that became the State of Tennessee in 1796. His home became the temporary capitol of the Southwest Territory during Governor William Blount's residence with the Cobb family between 1790 and 1792. Soon after Blount's arrival on October 23, 1790, he assembled the local gentry to inform them of the Ordinance of 1787 and North Carolina's Act of Cession in 1789, to relate the territory's acceptance by Congress, to declare all appointments under North Carolina law void, and to announce the names of newly-appointed officials. Thereafter, for the next 10 days, he repeated his message in Greene, Hawkins, and Sullivan counties. He then traveled to Nashville, where he repeated his performance for citizens of Davidson, Sumner, and Tennessee counties.

Today visitors step back into the year 1791 and gain an appreciation for the daily lifestyle of a frontier family. First-person costumed interpreters invite guests into the restored house and dependencies as guests of the Cobb family. Visitors discover members of the Cobb family, who perform daily chores in the kitchen, barn, weaving cabin, and gardens. As the seasons change, visitors encounter work in the field crops area and can view farm animals. In the future there will be demonstrations in the woodworking and blacksmith shops.

(March to Mid-Dec.) 11:00 a.m. to 5:00 p.m. Tuesday-Saturday, closed Sunday and Monday (except by appointment). Closed January and February (except by appointment).


Copyright © StoppingPoints.com, 2008. All Rights Reserved.