Burra Burra Mine Site




212 Burra Burra Hill, Ducktown

TN

,

USA


Phone: (423) 496-5778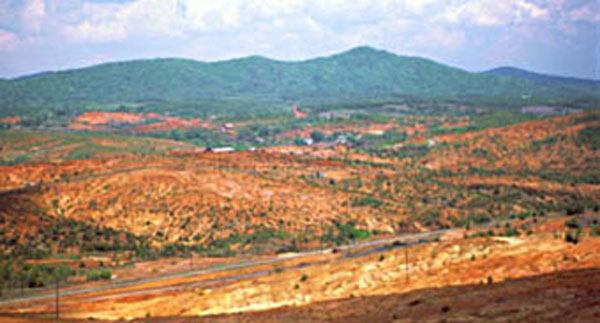 Copper mining took place in the Ducktown Basin, site of the Burra Burra Mine and several other mines, from 1850 to 1987. The Burra Burra Mine received its name from the basin's copper deposit, which in turn was named for a copper deposit of similar size in Australia. The museum interprets the basin's history through audio-visual and artifact exhibits and examples of the kinds of equipment used in the mines. The history of the Cherokee Nation, including its removal from the basin, is also presented.

The Burra Burra Mine site consists of 10 buildings located on 17 acres and is listed in the National Register of Historic Places. The mine was in operation from 1899 to 1959. The site was also the mining company's surface headquarters from 1902 to 1976. Buildings on the site include the mine office, shop building, change house, hoist house, and powder house.

(Nov 1-April 30): 9:30 a.m. to 4:00 p.m. Monday-Saturday, closed Sunday. (May 1-Oct 31): 10:00 a.m. to 4:30 p.m. Monday-Saturday, closed Sunday.


Copyright © StoppingPoints.com, 2008. All Rights Reserved.